Tranquil Cloud Temple is dedicated to the ancient Asian practices that address the physical as well as lifestyle, emotional, and spiritual needs of students and clients.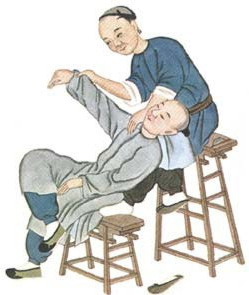 As the body of evidence for Qigong and Medical Qigong grows, we remain at the forefront providing the most updated education, practices and treatments to students and clients. Tranquil Cloud Temple sees hundreds of students and clients per year for a variety of services.
Our classes and services currently offered in New Lenox, IL, include:
Qigong
Shobayashi-ryu Karate Do
Meditation
Medical Qigong Treatment
"The best guarantee for receiving outstanding results in energy healing, is to find a skilled practitioner of a Chinese based healing system who also has knowledge of a good Qigong system, and is willing to teach you how to improve your own energy and health." Master Xu Xiang Cai
At Tranquil Cloud Temple, our skilled practitioners work with students and clients of all ages, from young children to adolescents, adults and seniors. Here are just some of the many ways in which we help our clients;
Highly qualified instruction in Qigong Exercises. Through Qigong, now you can achieve enhanced health,  tranquility and peace of mind.
Our highly skilled, supportive instructors provide traditional Okianwan Karate practice and theory, kata (forms) as well as an appreciation for the historical development, moral philosophy and its spiritual foundation.  Tony D'Angelo, chief insrtructor has been involved in the martial arts since 1980 and is a senior member of the Shobayashi-kan International Association.
Promoting a healthy mind and body through guided meditations by skilled practitioners.
Helping restore health, physical energy, and stamina with personalized Medical Qigong Treatments.